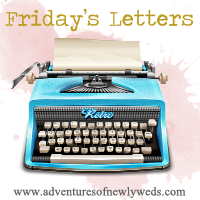 Dear blog friends: Thank you for your kind words about our Hank dog. You have no idea how much they mean.
Dear Coco: Please stop chasing the horses. They are bigger than you and can kill you. Not to mention run through fences. If you don't stop, you won't be staying with us.
Dear Facebook: I do not like your timeline. Therefore, I will not voluntarily swap to it.
Dear Rain: Thank you for showing up. Please make the grass seed my hubby spent an entire day planting and we spent a lot of money on grow. Oh, and stick around so hubs will help me with some inside projects this week, K?
Dear Cooper: It's OK to take a nap between the time you come home and bedtime. We love you and want to play as well, but when you are rubbing your eyes, cranky and fighting sleep, that's not very fun. I promise, you will still get your bedtime feeding.
Dear 2012: Why are you flying by so quickly?
Dear employer: Receiving my 2012-2013 fiscal year calendar today was the highlight of my week. Thank you for a two-week Christmas break.
Dear Burger King: Although my husband had a weak moment and demanded a whopper the other night and I gave in and ordered a salad, things still aren't OK between us. Bring back your old menu with the old prices. Please.
Dear stomach skin: I know you were stretched quite a bit. But that was almost five months ago. It's OK to go back to normal. I'd like to wear a semi-fitted shirt some day.
Dear running shoes: Someday we will spend quality time together again. But I just can't find the time, nor do I want to possibly jinx my milk supply.
Dear allergies: Go away. I don't like you, especially when you cause me to let out a huge sneeze while nursing and it scares the living daylights out of my son.
Dear Rules of Engagement: You rock. Never change, K?
Dear Husband: You are amazing. Thank goodness I have you to listen to and support me. I love you.
Pin It