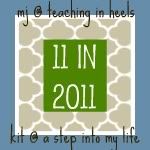 Hi friends!
Sunday is J's birthday and I know I won't have time for blogging, so I decided to post tomorrow's a day early rather than late!
I need to be better about eating healthy snacks. Because I am a total snacker.
One thing I've been eating the past week or so are honey pretzel rods. These are SO GOOD and I can have a great snack for only 100 calories.
I'm also a big fan of veggies with dip. I portion out 1 T. of ranch dip (only 40 or so calories) and load up on veggies. YUMMY!
Protein bars are also a go-to, although they are pretty expensive :(
And on to Day Nine --- Favorite thing to do on a cold winter day
STAY IN PAJAMAS, WATCH TV AND EAT SOUP!
I think we pretty much do this all weekend, every weekend in the winter time. It really is the best. A few weekends ago I kept changing from one pair of pajama pants to another. If only they could figure out a work-appropriate style of pajama pants ...
HAPPY WEEKEND, Y'ALL!